The Choice of Trichologists – Hair Regrowth Products that Actually Work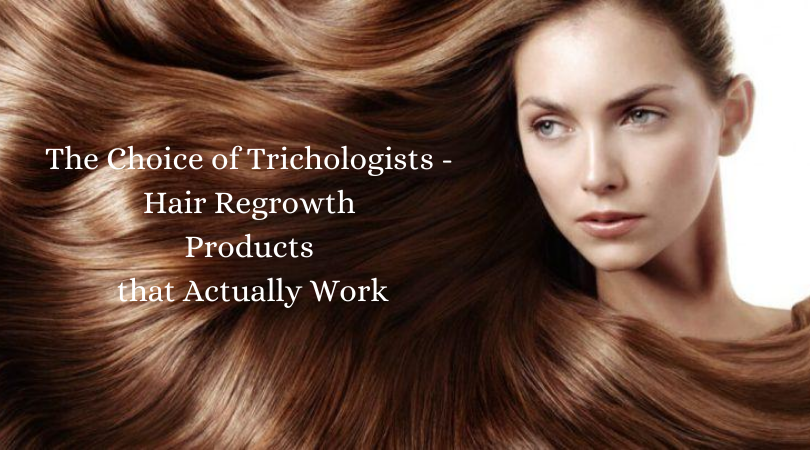 Caffeine Hair Tonic, O 'Right
Fighting hair loss and stimulating hair growth takes not one month. But how long will it take for my hair to grow? This can take from 6 months of regular complex therapy, which is selected individually. There are many different types of hair loss. Most often, we are talking about a temporary process – the follicles do not hibernate, do not die, but continue to function after hair loss. This process is quite easy to stop with external means. Caffeine Hair Tonic supplies the roots with nutrients and stimulates metabolic processes. Hair begins to grow faster. Thus hair loss stops over time. The product is 95% organic. There is caffeine among the ingredients. It is a well-known antioxidant, anti-inflammatory and vasodilating agent.
Dercos Neogenic, Vichy – regrow hair product
Dercos Neogenic includes 30 ampoules: one for each day. Treatment takes 4-6 months, which means you need 6 packs. But it's worth it. The tool has been repeatedly tested by trichologists and proved its effectiveness. It is efficient in regrowing your hair for half a year. This product contains the patented molecule stemoxidin, which affects the "dormant" hair follicles. It includes a massage applicator to apply the product to dry or damp hair.
Scalp To Hair Follicle Energiser
This is another natural remedy that shows good results with regular use. The serum contains nicotinic acid and aminexil, which strengthen hair and stimulate growth. Niacin (nicotinic acid) is a "panacea" in the fight against hair loss caused by external, not internal factors. Scalp To Hair Follicle Energiser provides blood flow to the scalp, awakens the follicles and prolongs their life cycle. There is another interesting ingredient in the composition – coenzyme Q10, which stimulates the production of keratin and adds shine. The activator is applied twice a day: morning and evening. The product shows good results for local hair loss.
Time to Grow active lotion for hair growth
It was developed with the participation of the ANO International Scientific and Practical Center "Trichology". The tool stops hair loss, stimulates growth, increases protein synthesis, has anti-inflammatory and antioxidant effects. It is used both separately and in complex treatment, for a course of three months. The product is made on the basis of sphingolipids – the structural components of cell membranes and nuclei. These are natural immunomodulators that regulate cell growth and development. Time to Grow is prescribed for the prevention and treatment of hair loss.
Opium Lotion, DSD
Opium is a line of products with a high content of placental extract. It is one of the best hair growth stimulants. Among the ingredients, there are niacin and caffeine, which have a stimulating effect, dwarf palm extract is an indispensable component in androgenic alopecia, poppy extract. The specialists of the company have been engaged in the selection of ingredients in the required concentration for several years. The lotion is sold in convenient ampoules (10 pcs per pack). One is enough for about two uses. The course lasts for 30 days. If necessary, the course can be continued.
Full Force, Ollin – mousse-peeling for the scalp
If you make it a rule to use a scalp peeling once a week, you will see the first results in a month: hair growth will accelerate. It implies you can regrow your hair faster.
Everyone who has tried the Ollin mousse peeling says that the skin after it starts to breathe. It removes excess sebum, stylin residues and heavy metals that conventional shampoos do not fully cope with. If you use peeling before the mask, the effect of it will increase – the beneficial ingredients will be absorbed better. The mousse has a neutral pH – it does not irritate the scalp. The main active ingredients are aloe extract, climbazole and provitamin B5. There are no chemical irritants, sulfates, parabens in the composition – the peeling is completely natural.
Hair Company for Hair Lamination
It is impossible to grow your hair by ignoring length care. Lamination avoids brittleness by filling the empty space between the flakes. The Hair Company set consists of three bottles: hot, cold phase and mask. Under the influence of the first, the hair cuticle opens, the second – the they are filled with keratin. Fruit acids give shine, mirastats soften. The final stage of the procedure is a regenerating mask. It is ideal for bleached and severely damaged hair. The mask with the texture of a light cream smoothes and creates an invisible film that protects against aggressive environmental influences.
Mask No. 4.3 Divination Simone DeLuxe Keratin Treatment Mask, Dixidox De Luxe
This is a double action product that simultaneously stimulates hair growth and improves its structure. Due to the high concentration of keratin and lecithin, it restores damaged strands. This set contains: yeast extract, cayenne pepper, caffeine, phosphoric acid and many other useful ingredients. The mask can be left overnight, applied along the entire length – get the effect of keratin recovery.
Serum No. 4.5 Keratin Treatment Serum, Dixidox De Luxe
This product works like a mask. Due to the high concentration of green tea extract, the lotion stimulates the activity of the hair papilla cells. Soy isoflavones (moisturizing phytoestrogens) and vitamin-mineral complex prolong the hair growth phase. Volatile silicones (harmless and effective ingredients) make hair shiny, soft and voluminous, without accumulating in the structure. Keratin quickly repairs damaged hair. The adenosine contained in nanosomes stimulates DNA synthesis and moisturizes strands. If there is inflammation on the scalp, a serum will also work. It relieves itching, has an anti-inflammatory effect, and works as an antioxidant. Apply a small amount to dry or damp hair and comb through. Do not wash off the serum.