How to Moisturize the Scalp – Best Dry Scalp Products and Treatments of 2020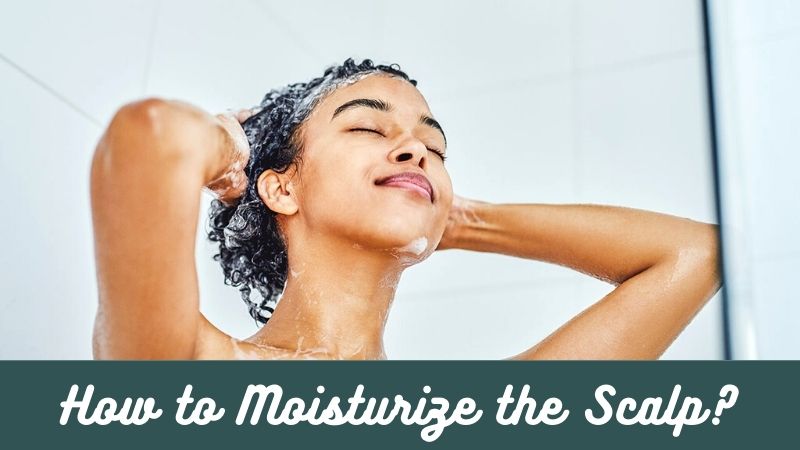 Dry scalp is a problem that often occurs in hot summers, winters and off-seasons. This feeling of tightness, peeling, the hair is brittle and dull… Hair health starts with proper scalp care, and dry skin requires special attention. Let's first review the top 5 scalp moisturizers 2020.
The trichologist's choice: 5 best scalp moisturizers of 2020
In summer, be sure to use moisturizers for your hair. Firstly, they protect against ultraviolet radiation (indelible sprays and lotions most often contain UV filters), and secondly, they save dry, tough, porous hair. When choosing a moisturizer, see the composition. It should contain glycerin, aloe (it binds water due to a complex polysaccharide), sugars, panthenol, inositol, hyaluronic acid (one hyaluronic acid molecule can hold 200-500 water molecules), natural amino acids, Sodium PCA (moisture-retaining agent).
Causes of dry scalp
The sebaceous glands are responsible for the production of sebum. The glands normally produce enough sebum to protect and moisturize the skin. Due to unfavorable external factors, improper care, temperature changes, dry air, the work of the glands is disrupted. Due to the lack of fat, the natural protective barrier is destroyed, the skin becomes dry and dehydrated.
The reasons may be associated not only with improper care and external factors but also with internal ones. For example, health problems and hormonal disruptions can also affect the sebaceous glands.
But the most obvious reason is improper care: too frequent use of a hot hairdryer, shampooing with aggressive surfactants, persistent hair coloring.
How to wash your hair properly
The scalp can be overdried with too aggressive shampoos – with a high concentration or cheap surfactants that wash away not only dirt but also natural grease. As a result, this leads to the disruption of the sebaceous glands. To avoid this, use shampoos for dry hair or for daily washing: they contain the mildest surfactants, gently cleanse the skin without drying it out. Choose shampoos without silicones and with a minimum amount of sulfates.
Please note that shampoos for dry scalp may foam badly, but this should not be considered a shampoo disadvantage.
The fact is that moisturizing shampoos contain a minimum amount of surfactants and foaming agents – thanks to this, they gently cleanse the skin without increasing dryness.
Be careful with oily hair shampoos. So, for example, in summer due to heat or in winter due to wearing a hat, hair begins to get dirty faster. But if you wash them with a shampoo for oily hair, then it can only increase dryness. One of the signs of dehydrated skin is increased oil production: the skin remains tight and dry, but at the same time it starts producing more oil due to intensive cleansing. To normalize the work of the sebaceous glands, use the most delicate shampoos. In a period of particular dryness, when the feeling of tightness increases after any shampoo, you can use the technique of co-washing – washing your hair with a special cleansing balm.
Also, be careful with anti-dandruff shampoos as they often dry out your skin.
Enhanced skin nutrition
Natural oils such as argan, burdock, jojoba can improve the condition of dry skin. You can use oils in their pure form, or you can buy ready-made nutritional oil mixtures. In especially difficult cases, when the skin is severely dehydrated, it is better to consult a dermatologist or trichologist who will prescribe therapeutic masks and shampoos. It is better to combine enhanced oil nutrition with a delicate scalp massage: it can be done simultaneously with the application of oil. This massage will improve blood circulation in the skin, which in turn will improve the nutrition of the follicles.
Dry skin care rules
Use moisturizing masks and scalp serums 2-3 times a week. Serum ampoules for deep hydration can be found from professional cosmetic brands. If you're styling with a hairdryer or curling iron, be sure to use a good heat protectant spray. This product will prevent dry hair. Be sure to use a hair balm. In times of increased dryness of skin and hair, choose the most nourishing textures. Leave the balm on your hair for 2-3 minutes for a more intense effect. Pay attention to food and water regime. A diet to restore skin moisture should include fatty acids, which can be found in fatty varieties of sea fish, nuts, and vegetable oils. Drink more clean water – drink at least 1.5-2 liters of water daily. A course of mesotherapy will help improve skin nutrition. If the problem with the hair is caused by improper care or external factors, then special vitamin preparations, which are administered by injection, will help restore the skin.
Finally, remember that even a dry scalp needs regular exfoliation to remove the stratum corneum of dead cells and thereby improve follicular nutrition.