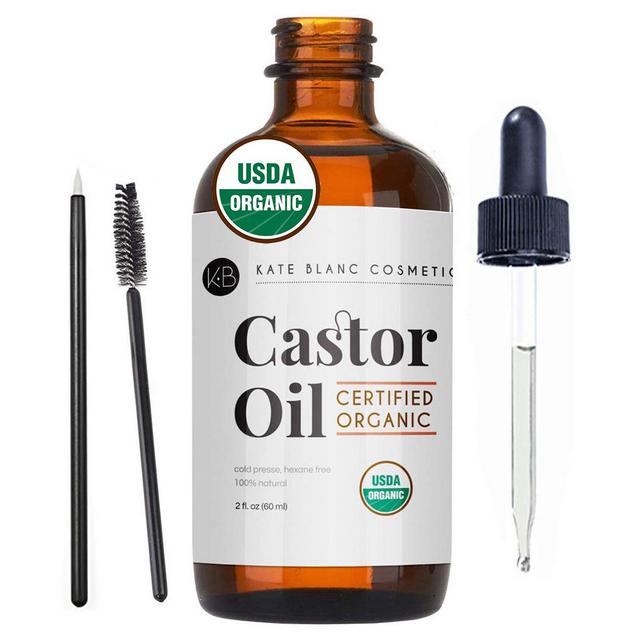 Castor Oil Organic FREE Mascara Cosmetics Starter Kit
Castor oil by Kate Blanc Cosmetics is a natural herbal remedy derived from castor bean seeds. The oil is enriched with plant extracts of green coffee, green tea, as well as vitamins A and E. The product has a moisturizing and caring effect on the scalp, stimulates hair growth, strengthens hair follicles. It has a preventive effect against dandruff, prevents dryness and flaking of the scalp. It provides protection of the rod from mechanical damage during combing, drying, wearing hats, using chemicals and negative environmental influences. Hair becomes resilient, supple and manageable. The use of oil on the ends of the hair has a protective effect against their excision and further exfoliation, gives a healthy look and shine.
promotes hair growth;
strengthens the hair roots;
improves the appearance of the hair;
protects hair from delamination;
gives elasticity and shine.
Pure hexane-free organic castor oil.
Hexane free
Certified organic ingredient
Not intended to diagnose, mitigate, treat, cure or prevent any disease.